This fall I am finishing the "Language Surveyor Track" at the Summer Institute of Linguistics in Langley, B.C.!
There are long lists of ethnic groups wanting translations, so that their congregations can better grow in faith and share the Gospel in their communities! Wycliffe has set an ambitious goal for themselves: to start a language translation project for every language that needs one by 2025. I feel incredibly blessed and privileged to have this opportunity to partner with them in this great and critically important mission.
You can read more about the linguistics program by clicking on this image:
Wycliffe enables indigenous groups to translate the scriptures into their heart-language; their native language. Did you know that there are currently 1,900 people groups without any part of the Bible? That's 180 million people who are cut off from a direct link to God's Word. 79% of the current translation programs are being facilitated by Wycliffe, the Summer Institute of Linguistics, or other partner organizations. Click on the link below to for more information!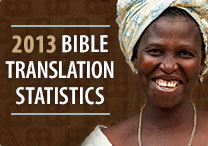 I am grateful for the faithfulness of my church, my friends, and my family- I am now fully funded for fall semester! If you are interested in following my progress or partnering with me in the future, the below form will add you to my monthly newsletter!
Thank you and God bless you!